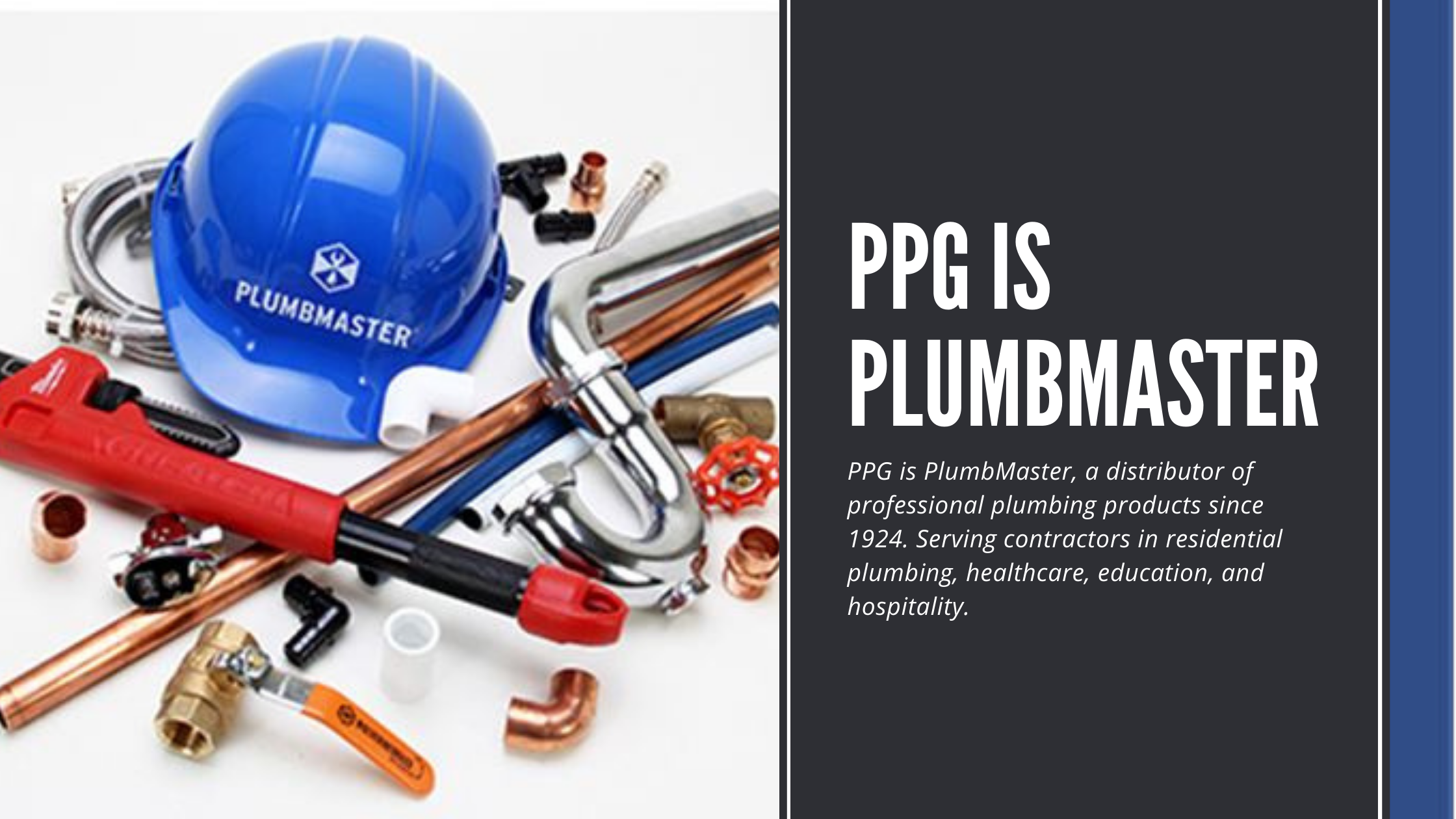 In 1924, industry leaders P&M Manufacturing and the Creed Company came together to form PlumbMaster, a plumbing parts distributor with expert professional plumbing insight. PlumbMaster strives to be a source of information for the industry while featuring more than 25,000 products sold on www.PlumbMaster.com.
Distributing professional products from the brands trusted by plumbers and contractors alike, PlumbMaster brands include the iconic restroom products of American Standard,  Moen, and the traditional Delta products that homeowners have come to rely upon. Touchless technology staples can be found with Bobrick, Halsey Taylor, Chicago Faucets, Sloan, Speakman, and more.  We also connect industry professionals with modern accessibility technology like Honeywell HVAC products, Rinnai tankless water heaters, and Milwaukee tools.
Along with these brands, PlumbMaster is also the exclusive distributor of Wolverine Brass. Trusted by professional plumbers since 1896, Wolverine Brass specializes in the highest quality of products for plumbing professionals, such as the Wolverine Brass Essence kitchen faucet, Wolverine Brass sillcock, Wolverine Brass elongated toilet, and other specialty products.
With our PlumbMaster Pro Pricing Program, we work with plumbers and trade professionals to ensure they get the best prices possible on these products, meaning bigger profits for small businesses. PlumbMaster has also begun working with a revolutionary artificial intelligence platform to help identify the products businesses use and need most. Once identified, PlumbMaster helps businesses save time by automatically re-ordering the needed products before businesses even realize they need them.
Our commitment to serving businesses of all sizes leads the efforts behind our Professional Inventory Program and our much-loved Rewards On Tap Program.
With PlumbMaster's Professional Inventory Program (Pro-IP), we partner with companies to assist in increasing productivity and helping businesses grow. This includes reduced costs on PlumbMaster products as well as exclusive product promotions, free ground shipping and handling, stock room organization, and free customized branding.
Pro-IP also features the Pro-Tech Program which is ideal for those businesses looking for a consultative approach to plumbing enterprises that are truck and technician based. The Pro-Tech Program assists with ordering products, organizing trucks, and better business branding.
All members of our Professional Inventory Program earn points for their purchases with our Rewards On Tap Program. These points can be redeemed for sporting events, concerts, theater, travel expenses, gift cards, gear, and more. PlumbMaster even has a Name Your Own Reward feature, allowing you to submit a quote for anything not listed in the Rewards on Tap catalog.
Aside from our featured products and rewards, PlumbMaster's Special Services department helps businesses save valuable time and money by assisting in locating hard-to-find parts that aren't widely stocked but that are sometimes necessary to finish a job. Simply send a picture of the part, measurements, and information of how the part is used and Special Services will email you with the product description and pricing within 48 hours, allowing you to immediately place an order.
Serving contractors in residential plumbing, healthcare, education, and hospitality, PlumbMaster is built on the promise of expert service to supply all the repair parts and replacement products for you to serve your customer. With our best quality products and fast and friendly customer support, it isn't hard to see why PlumbMaster is the professional plumber's choice.