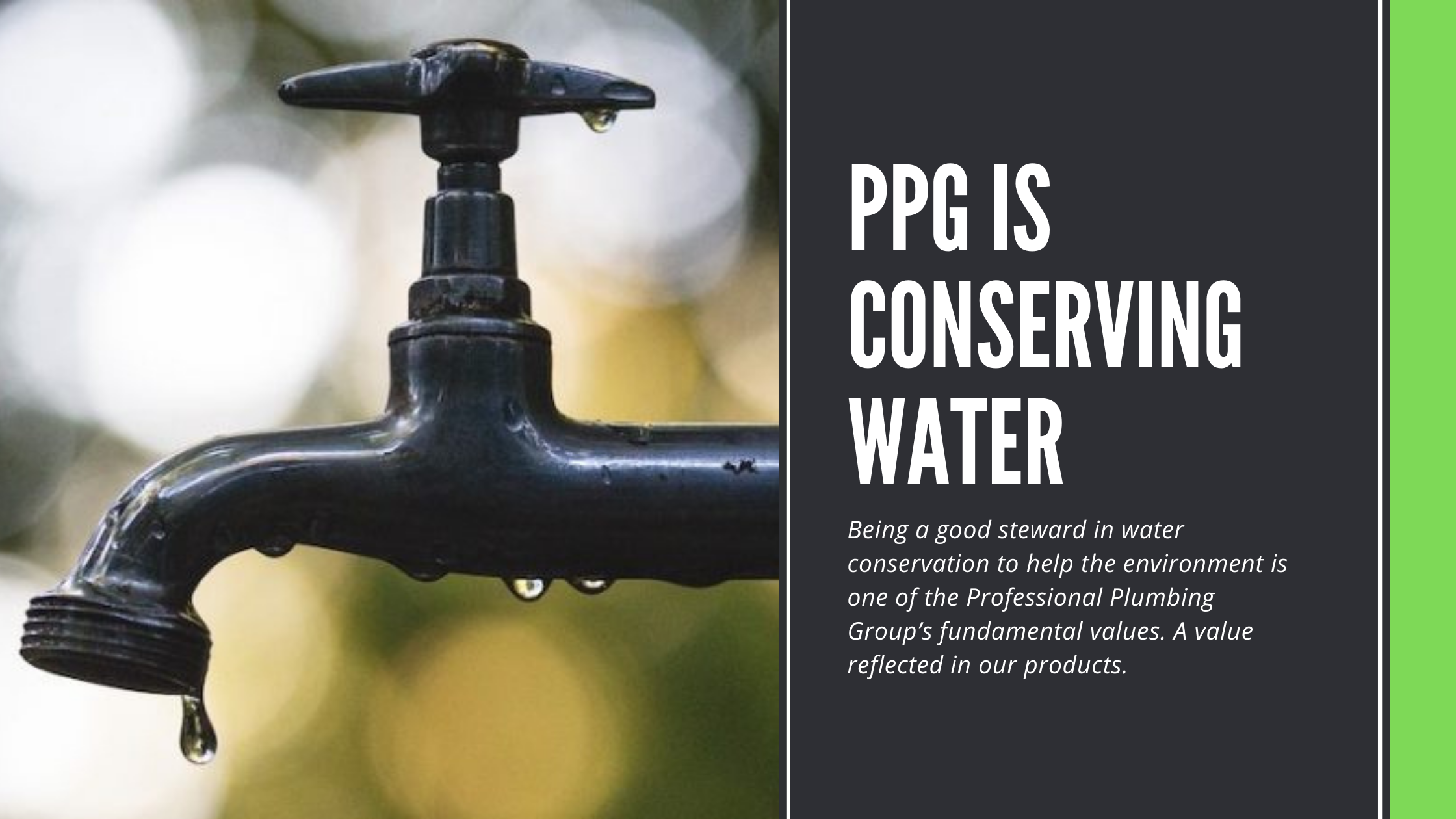 Last Thursday we celebrated Earth Day, a day where we recognize the importance of our earth's environment and take measures to combat the issues that threaten it. This Friday will mark Arbor Day, a celebration of trees, usually observed by the planting of one.
In honor of these days and in honor of Spring, a season where we revel in the beauty of nature, we'd like to talk about the work PPG is doing to help keep the environment safe and make a positive impact on our earth. Specifically, being a good steward for water conservation.
Water Conservation
We take our role in the professional plumbing industry seriously and have devoted our focus on environmental stewardship to water conservation, making it a core focus of our products.
The increased human demand for water coupled with growing environmental concerns means that the future of the human water supply is not secure. All over the world, more than 2 billion people are without safe drinking water. Without water efficiency and water conservation efforts to sustainably manage fresh water and protect the hydrosphere, that number is set to double in the next four years.
This is why PPG utilizes its unique position in the plumbing industry to ensure water conservation is as easy as screwing on a new shower head.
For instance, Professional Plumbing Group brands like PlumbMaster and Speakman follow low lead regulations to ensure fresh water remains potable for generations to come.
Both brands also manufacture and sell WaterSense certified products. WaterSense is a program sponsored by the U.S. Environmental Protection Agency designed to encourage water efficiency in the United States through the use of specific water-efficient products.
Together these products help to preserve water and leave us with a "greener" environment.
Conserving Water Through Improved Design
For the Professional Plumbing Group and its Speakman brand, water conservation isn't just about following current specifications and regulations, it's also about improving design to deliver the same level of performance while enhancing a product's water-saving capabilities. We believe that to change behavior, to really inspire actual change in the shower, the shower itself needs to deliver incredible performance from start to finish.
Today, every plumbing manufacturer offers water-saving products, but they are not all the same. Speakman reviewed the existing low-flow showerheads on the market and found that while they saved water, they sacrificed performance. So Speakman developed a unique spray engine intended to deliver a more compelling shower experience while still remaining water efficient. As water enters the impeller-powered shower engine, the device activates, infusing energy and velocity into every spray. The result is a powerful, intense experience that is statistically proven to outperform competitor models in both force, thermal retention, and spray coverage.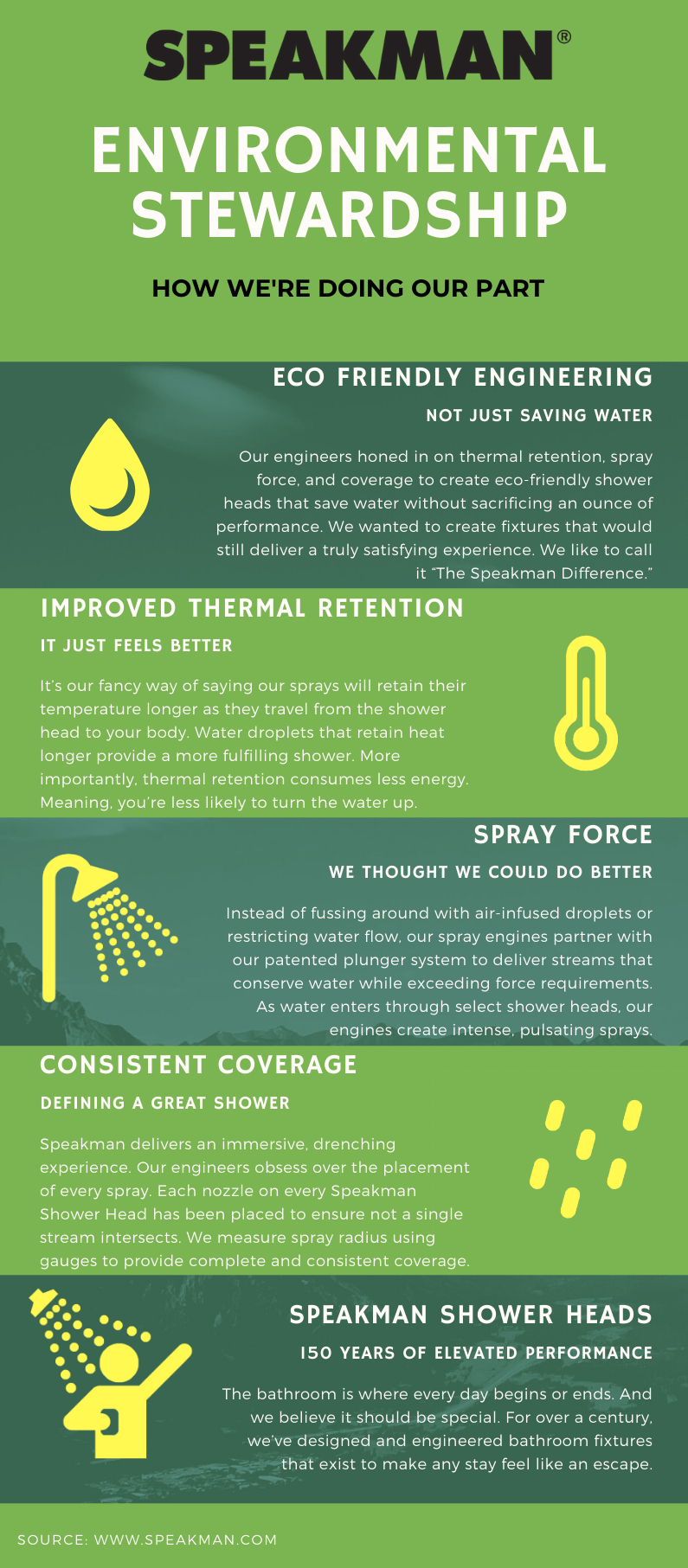 Case Studies For Conservation
Acutely aware of mother nature's precious and limited resources, the Professional Plumbing Group and Speakman work to conserve water in other business places as well.
Understanding the value of protecting good, clean water, the owners of the Dogfish Inn, located in Delaware, wanted to minimize their impact as much as possible, so they sought to actively limit their waste stream. Efforts include wastewater irrigation systems, repurposing large ingredient containers to make rain barrels, and partnering with the local chapter of the Nature Conservancy to plant a native coastal forest that dramatically cuts storm water runoff, prevents evaporation, encourages soil stabilization, and helps clean water before it makes it to local streams and rivers. Switching over to low-flow showers, provided by Speakman, allowed them to still deliver a great guest experience while continuing to conserve water, a natural extension of their water conservation philosophy.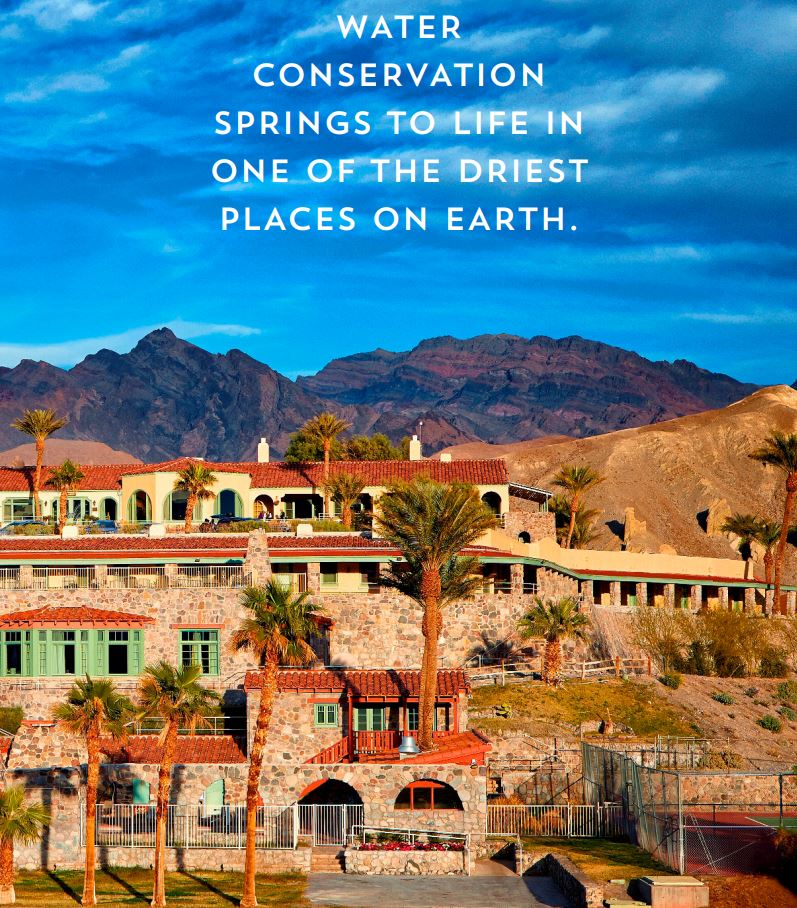 Death Valley averages less than two inches of rainfall each year. Furnace Creek Resort, situated in a lush oasis surrounded by the vast and arid desert of Death Valley National Park, California, hosts two hotels. With a commitment to legendary hospitality and a dedication to a softer environmental footprint, Furnace Creek operates with sustainability at the heart of its business. Water is a scarce and precious resource both in Death Valley and throughout the State Of California. This left them with the challenge of delivering a superb guest experience while saving water in one of the harshest environments in the country. Reigning in water usage comes in many forms including linen reuse programs, serving water upon request only in dining areas, refraining from aqua-thawing during food preparation, and reducing water use for the upkeep of grounds and gardens through drip irrigation and planting of native drought-tolerant species. But with 367 shower heads on the property, installing updated low flow models, provided by Speakman, was a great opportunity for Furnace Creek to showcase their environmental commitment and provide a superb guest experience, all while helping reach their conservation goals. These showerheads actively save 1.5 gallons per minute, adding up to well over 738,000 gallons per year.
Make Your Shower Count
Speakman understands that shower time is the time to relax and enjoy yourself. For many people, the shower is the only time alone they get. Speakman doesn't want to interrupt your me time. But everything that happens on land ultimately affects the ocean.
At the moment, the average showerhead consumes roughly 25 gallons of water per shower. However, in less than five minutes, you can change out your average water-wasting shower head for a Speakman showerhead and make your shower easy on the earth.
Speakman showerheads save up to 20% of water per shower. This adds up to billions of gallons conserved every year.
Watch the video below to see how easy it is to change your shower head and make a difference: