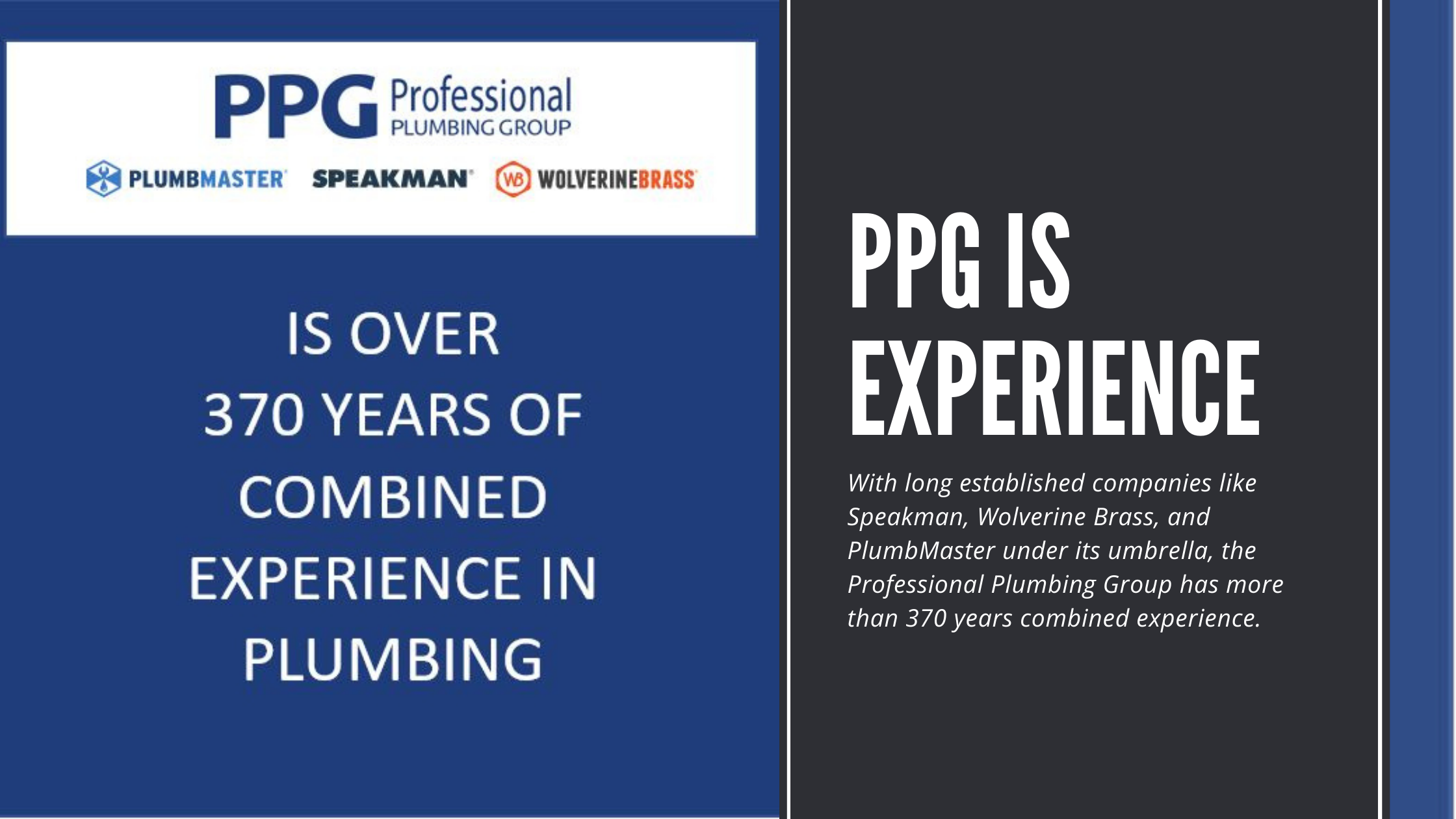 In 1869, Allen and Joseph Speakman opened a small plumbing workshop in Wilmington, Delaware. Devoted to their craft, they would go on to create the world's first adjustable shower head, changing the way America thought of showers, and earning more than a hundred patents for the design and innovation of showerheads, faucets, emergency equipment, and more. With more than a century and a half under its belt, the Speakman Company continues to build upon its expertise in showering while releasing new products for the entire bathroom, including new eco-friendly products, all while remaining one of the most trusted brands by hotels, architects, designers, and homeowners around the globe.
In 1896, only 27 years later, Wolverine Brass was founded inside a small two-story wood-frame building in Grand Rapids, Michigan. Wolverine Brass began by engineering and producing the highest quality brass fittings, made largely by hand, sold direct from the factory to plumbers. To this day, 125 years later, Wolverine Brass works to produce superior faucets, toilets, valves, and other specialty products for its exclusive distributor, PlumbMaster.
In 1924, industry leaders P&M Manufacturing and the Creed Company came together to form PlumbMaster, a plumbing parts distributor with expert professional plumbing insight. PlumbMaster features more than 25,000 products sold on PlumbMaster.com and strives to be a source of information for the professional plumbing industry. With our proven plumbing proficiency, inventory program, competitive pricing, and expertise in locating hard-to-find parts, PlumbMaster has been able to deliver unmatched service for all the brands you trust and rely upon for the past 97 years.
While each of our brands is distinct in its customer base and service offering, all three are housed under the umbrella of the Professional Plumbing Group (PPG).  PPG designs, engineers, markets, and distributes plumbing products across every channel of the professional plumbing industry.
PPG is the Professional Plumbing Group.
And PPG is the Speakman Company, offering the best-in-class shower head and Speakman safety products for 152 years.
PPG is 125 years of Wolverine Brass shower valves, Wolverine Brass kitchen faucets, and hundreds of other top-quality Wolverine Brass parts.
And PPG is the many PlumbMaster catalogs and products of the past 97 years.
PPG is over 370 years of combined experience in plumbing.
And PPG is so much more.