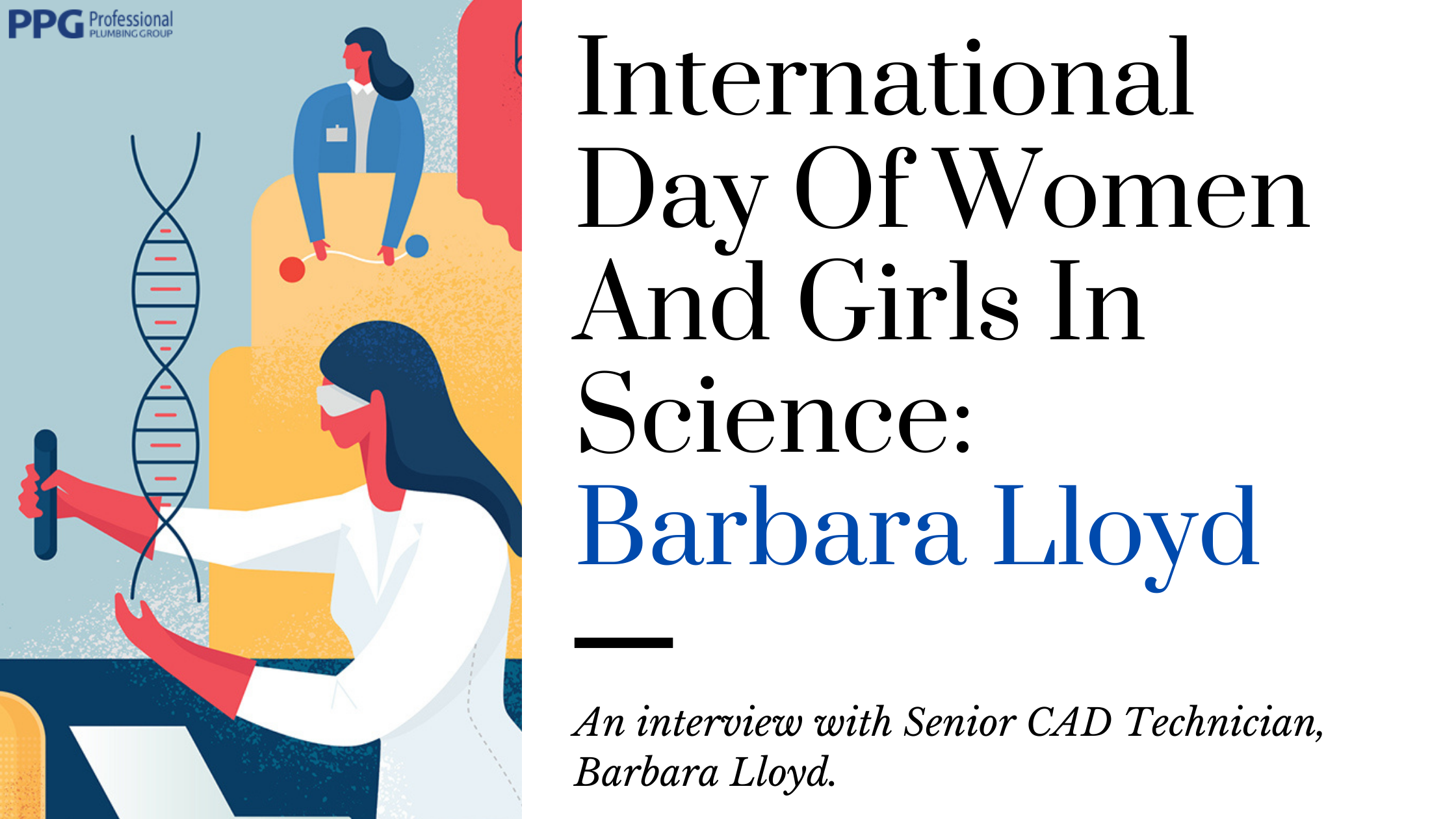 According to a study conducted by the United Nations, only 30% of scientific researchers worldwide are women with only 35% of all students enrolled in STEM-related fields being women.
The purpose of the International Day Of Women And Girls In Science is to recognize the critical role women and girls play in science and technology as well as to inspire future generations of women and girls to STEM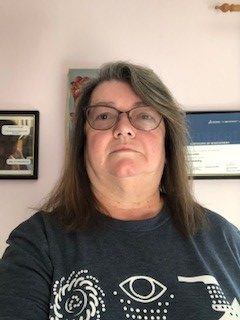 fields while promoting full and equal access to the sciences for women and girls worldwide.
The Professional Plumbing Group (PPG) is dedicated to promoting equality and diversity in our workspaces as well as workspaces worldwide. This is why we mark this day by celebrating the amazing women utilizing the sciences in the PPG workspace.
We spoke with Senior CAD Technician, Barbara Lloyd, about her work at the Professional Plumbing Group and her relationship with the sciences:
What is your role at PPG?
My title is Senior CAD Technician. CAD is an abbreviation for Computer-Aided Drafting.
Working with the Sustaining and NPD [New Product Development] Engineers, I create and revise the product drawings for Speakman and Wolverine Brass using the SolidWorks 3D CAD program.  Also, in my duties, I train new employees on certain engineering processes pertaining to drawing standards, naming standardization, product data management, and drawing releases.
Most of my time is spent working on drawings or creating 3D models. But there is a bit of research and data entry involved in a normal workday.
How does your job involve the sciences?
Technology plays a big part in my day. All the models and drawings are created on computers. You must have a good understanding of engineering to create the models and drawings, and mathematics to verify they are correct.
What do you enjoy most about your job?
Creativity. I can take an object, measure it, [and] from those measurements create it as a 3D model through the SolidWorks program. It's almost like playing a video game, you become so involved everything else is tuned out.
How did you get into this line of work? Is this something you always knew you wanted to do?
After 13 years working in a factory and getting nowhere, I took the advice of my husband and went back to trade school.  CADD, Computer Aided Drafting and Design, was the most intriguing option the school offered.  Never would I have thought I would be working in an Engineering Department as a Drafter.
Did you always have an interest in the sciences?
My interest in the sciences grew during my high school years with the growth of the space program. It was like watching science fiction. The thought of traveling to other planets, exploring for other signs of life. Just amazing.
Who are the women who inspired you?
My mother. She used to tell me, "You can be anything you want. But be a strong, independent woman, that can take care of herself."
Sally Ride comes to mind.  She wasn't the first female astronaut but the first one I saw travel to space.
Sally Ride was the youngest American astronaut to travel to space and the first American woman in space. Ride became a champion of science and education, especially for young girls, inspiring young people to study science and imagine themselves in science and technology careers.
What advice would you give to women and girls considering a career in your career path or the sciences in general?
It will help to have strong math skills and a good understanding of computers. It is not hard and does not take a long time to become a CAD Operator/Technician. It can be completed in as little as 6 months. If you wish to go further with your education and become an Engineer, the skills taught in any CADD class will be a big plus and show in your skills as an Engineer.
Good luck and remember, "You can be anything you want. But be a strong, independent young woman, that can take care of herself."
The Professional Plumbing Group is an equal opportunity employer that strives to promote diversity and equality throughout their workspaces. Engineers and drafters at The Professional Plumbing Group work hard to bring innovative new plumbing products to market. Visit us at ppg-inc.com to apply for jobs in Engineering, Operations, Sales, and more.